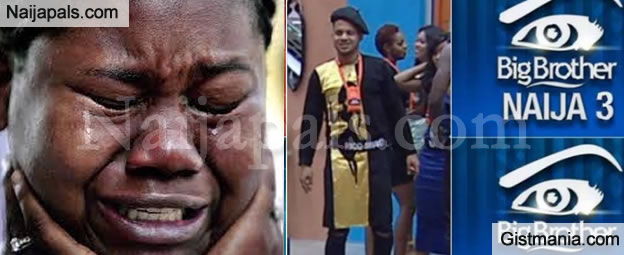 A lady has been sacked from her job at a certain diagnostics centre in Asaba, Delta over her repeated viewing of the Big Brother Naija reality TV show while on duty.

The executive director of the company, Motherwell Diagnostics identified as Mr. Emmanuel Akpowhe signed the termination letter dated April, 2018 stated that the lady was warned several times to desist from watching the show while it lasted, but she refused to heed to the warning.




She was eventually relived of her job so she doesn't serve as a bad influence on the other members of staff at the company.

But according to the family friend of the lady in question, who shared the sack letter with the media, the lady is innocent of the charges and it was just a plot to get her off the firm.

Read the letter below:


Quote

Despite the rules in the office prohibiting the tuning of the DSTV in the office to the channel hosting the Big Brother Naija programme, you have repeatedly tuned to it and watched the programme.

The first time you willfully violated the rule you were given your last waning. You have gone ahead to violate it a second time.

In order that you do not become a bad influence on the rest of the workers and since attempts to correct you have led to a distrust and break down of communication between you and management, your continued stay here is contra-indicated.

The management has therefore decided to relieve you of your post with immediate effect.

Management wishes you every success in your future endeavours.

Yours faithfully,

Emmanuel Akpowhe"
Problem with this article? Please contact us
---