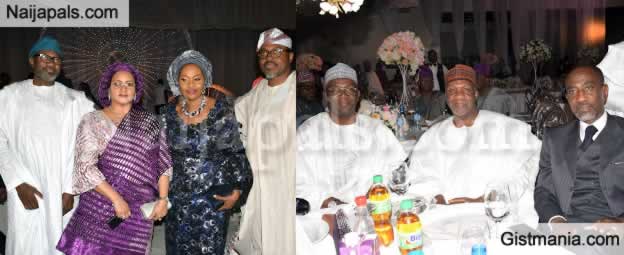 Every which way by which you want to judge this wedding it was big. In fact big doesn't describe it appropriately, it was massive. Yes Eko Hotel Convention Centre wasn't used, but don't be deceived or was totally upscale in every way and manner.

The guestlist was humonguous with most of the billionaires, multimillionaires, carpetbaggers, bourgeoisies in attendance. The style was upscale too, the color of choice was lush purple and the guests went haywire with their styling or interpretation of style. It was a mix of the old and the young, with everyone wanting to outdo each other, but the younger crowd were more adventurous, with sexiness on the overload.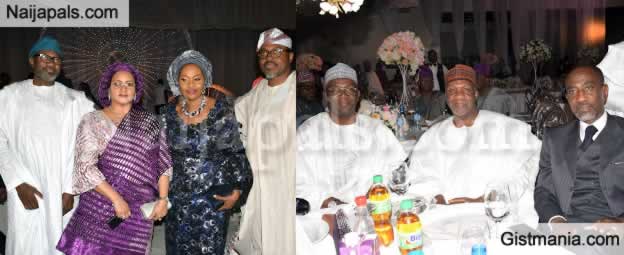 CLICK HERE TO VIEW MORE PHOTOS


Akin Shuga as expected was on top of his game on the night, dishing out the medleys, a mixture of all the goodies to T he delight of all. Food and drinks shouldn't be spoken about, as it was in over abundance till the end of the party. It was non-stop. Even Krispy Kreme the donut giant were at hand serving their donuts to all. It was fun galore all the way. The party or reception was in 2 parts, the part where the Shuga band serenaded all and then the over lit part, where award winning DJ OBi dazzled all endlessly with massive jams. This part was where the younger crowd had their fun, next to where the first part had happened just separated by a see through curtain.

Check out the beautiful pictures of the event.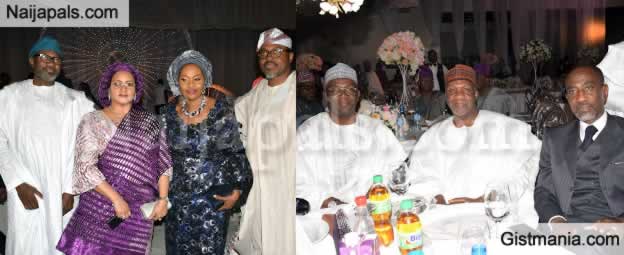 CLICK HERE TO VIEW MORE PHOTOS
---