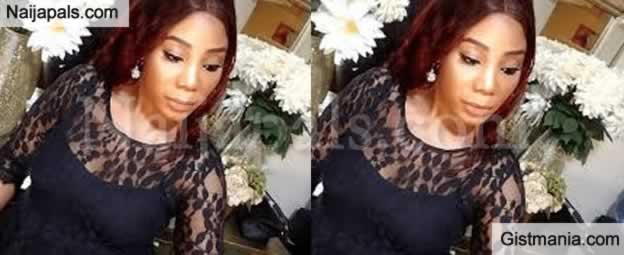 Uwaila Agbonson's (@Lauraveth on instagram) has called out Her Ex-hubby and a man, Osa Osula who claims to be a relative to her Ex-hubby Emmanuel. In a response to Uwaila's previous rants, Osa Osula claims her rants were a case of greed and blackmail taken too far. He also claims she is a liar and everything she had written about her Ex-husband were false.

He wrote;

Quote

"Someone just contacted me that you're alleging on Social Media that he's replying your post. Drama queen, He is not interested in your fake news and sensationalized stories. Everyone in the world knows that if he was not paying child support in America and the additional gift of maintenance totalling over $2550 monthly he agreed to, He would have been in jail or be without all his driving and business licences.


In addition until two weeks ago, he was still paying for your car insurance, you and your siblings' phone bills. As at this very second, I am writing he still pay for your phone and Mobil internet (hot spot). Remember that the last time you paid for anything in 15 years until recently was just a few months ago. He sent you to London for your B.Sc & M.Sc after you couldn't pass the University Matriculations Examination, UME in Nigeria. Whereas you lied that you were a graduate of Computer Science from Uniben, a school you never attended.

You are such a shameless liar who is completely driven by greed and the fact that the wide dream of a clean out in the divorce fell short of your high expectations. You told the family court that the House you got in the divorce settlement should have been fully paid for. A 7bedrooms duplex occupied by you, his two kids, your two brothers who are medical doctors, who by the way were fully trained in All Saints University in the Commonwealth of Dominica by uncle Emmanuel after their father abandoned them there in their first year, your sister and her daughter, who he has cared for since birth apart from training her at Benson Idahosa University.

You went to court to try to tarnish his name by filling for Order of Protection for you and the kids, it was dismissed because you withdrew it for lacking in substance. His counter-suit was granted. That's your pain. In court the transcripts will show the world that you & your lawyer argued that he shouldn't be believed because all Nigerians are 419 and now you are appealing to Nigerians sentiments after failing to tarnish him in the family court. The divorce has been over for years, what is your beef? It must be greed certainly. It's not easy having to work for the first time in your life and pay your own bills in America by yourself right? Prove to the world how many years you have worked in your life.....



THIS IS HER RESPONSE TO THE ABOVE RANT....

---