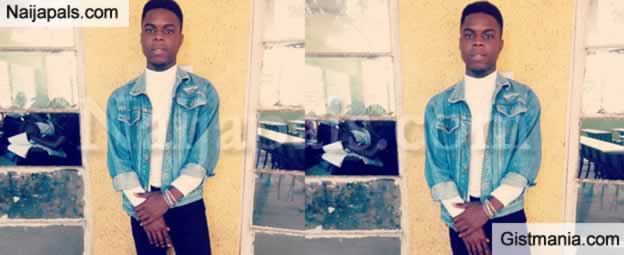 People say that if you're lucky, a lone fantasy can completely change a million realities.
This illustrates the tale of a young man, Obazie Sunday, who talked to us about going to a bank (name withheld) June 5, 2018, to deposit a sum of N167,000, but he was rated N 1,670 000 credited.
Obazie was shocked to see the credit alert and immediately thought about transferring some of the money from his account.
It was not long before he received a call from his bank and begged him to transfer the sum he had transferred from the account so that they could initiate a reversal.
However, you say that integrity does the right thing, even if no one is watching, Obazie has not hesitated to transfer the money back to his account.
What did his bank do to him after that?
Read his narrative below: –
EARLIER THIS MONTH, JUNE 5, 2018
I WENT TO THE BANK, (NAME WITHHELD) TO DEPOSIT 167,000. I DID THE NORMAL NEGOTIATION AND LEFT.
HOU LATER I SAW A WARNING OF 1,670,000. I WAS SHOCKED AND TENSE BECAUSE I HAVE NEVER TREATED THIS SUM. I THOUGHT IT WAS A DUMMY SUM, SO I TRANSFERRED 500,000 TO MY OTHER ACCOUNT.
I CONFIDED TO A SCHOOL FRIEND WHO TOLD ME TO WAIT FOR THE BANK CALL AND TOLD ME NOT TO TELL ANYONE HOME (8-9 AM), I GOT A CALL FROM A BANKER THERE.
HE SAID IT WAS A MISTAKE AND I SHOULD TRANSFER THE MONEY TO AN ACCOUNT HE WOULD PROVIDE. MY THOUGHTS WANDERED TO BANKERS PICKING UP MONEY, AND I TOLD HIM I'D RATHER GO TO THE BANK MANAGER THE NEXT DAY.
HE GAVE THE PHONE TO THE BANK MANAGER OR I WOULD RATHER SAY A MAN WHO CLAIMED TO BE THE BANK MANAGER
HE TOLD ME TO TRANSFER THE MONEY, WHICH I BLUNTLY REFUSED, AND DECIDED TO GO TO THEIR MAIN OFFICE , I HUNG UP AND TURNED OFF MY PHONE TO STOP HER INCESSANT CALLS.
THE NEXT DAY, THE BANKER CALLED ME AND ASKED THEM NOT TO CLEAR THEIR BOOKS BECAUSE OF THE MONEY IN MY ACCOUNT. AND HE SAID THEY WOULD RELEASE THEM BEFORE 12:00 IF THEY DID NOT.
I KNOW THE JOB MARKET AND HOW DIFFICULT IT IS TO FIND WORK. SO I TOLD HIM I WOULD RETURN THE 500,000 I TRANSFERR
I KNOW IT WAS NOT A SCAM OR A FRAUD BECAUSE I DID NOT TRANSFER THE MONEY. YOU RELIEVE MY ACCOUNT SO THAT I CAN SEND AND RECEIVE MONEY. THEY ALSO USED THE BANK REVERSAL TECHNIQUE.
I THOUGHT THE 4000 WAS GIVEN TO ME AS A WAY TO COMPENSATE. SO.I HAS JUST TRANSFERRED THE 171,000 FROM THE ACCOUNT.
THE NEXT WEEK OR PROBABLY FRIDAY MONEY WAS TRANSFERRED TO THE BANK ACCOUNT, SO I WENT TO THE BANK TO CASH IT.
WHEN I GOT THERE THEY WERE JUST LOOKING AT THE ONLY THING I HEARD THEY SAID, "THAT'S THE BOY". NOT EVEN A SOUL CAME TO SAY THANK YOU.
I WAS NOT ANGRY, AND I THOUGHT THAT THEY SAW NO NEED TO THANK THEM, BECAUSE THEY ALREADY SAID IT IN CASH.
I WITHDREW THE MONEY FROM THE BANK, AND WHEN THEY WANTED TO GIVE ME THE MONEY, THE "BANK DIRECTOR" TOLD THE CASHIER TO TAKE THE 4000.
I WAS GIVEN THE BALANCE NOW. I WAS VERY CRAZY, BUT I WAS AN INTROVERT COOL AND I LEFT THE BANK. I HANDED BACK A MILLION NAIRA AND A THANK YOU WAS NOT GIVEN.
I WAS HURT BECAUSE THEN I HAD NEEDS AND DESIRES. BUT I WAS NOT TEMPTED TO USE THE MONEY.
EVEN IF IT HAPPENS AGAIN, I WILL NOT HESITATE TO BE SUCH A GOOD PERSON.
"THE GOOD COMES FROM YOU"
"YOU MAY CAUSE IT
"YOU CAN CHANGE THE WORLD"
"BE GOOD"

Published at:
12:34 PM, 13/06/2018 (8 months ago)
Author:

onuigbo felicia
Problem with this article? Please email reporter[at]naijapals[dot]com or visit our contact page
---