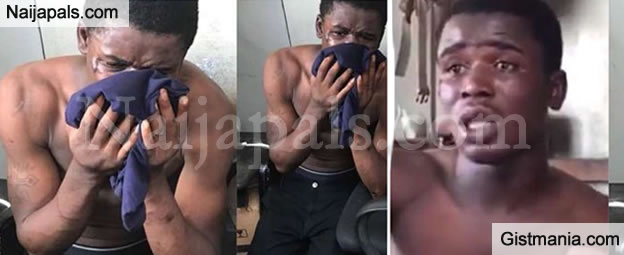 The issue of theft amongst many other criminal cases is rampant in Computer Village, Ikeja area of Lagos State.

A young man has been severely beaten up by an angry mob, after he swapped a fake rose gold iphone for an original iPhone 7 plus.

It happened that a stranger had noticed that he perpetrated the act, while the sales boy was unaware of what had happened, and the good Samaritan raised an alarm.

The alleged thief had gone to the shop feigning innocence as though he wanted to buy the original phone which prompted the sales boy to give it to him. Later on, he declared that he didn't want it any more, and returned the phone which of course was the fake one.




He was made to regret his seemingly smart move after the stranger raised an alarm and the truth was revealed.
Problem with this article? Please contact us
---