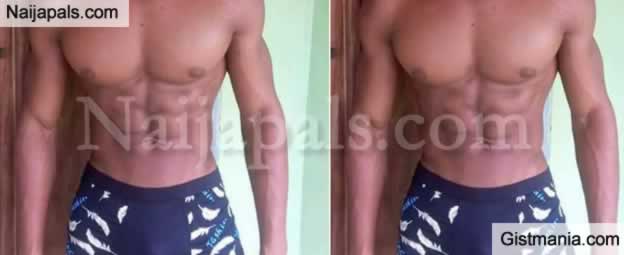 As seen on Facebook, one Obi Nna made a post about a male brothel being opened in Port Harcourt.
According to the post, the brothel was reportedly opened for business a week ago. It reasons for opening is to satisfy many lonely women and curb out sexual frustration.
Read the full details below:


Quote

"A male brothel has opened for business in the GRA area of Port Harcourt. The brothel which opened for business a week ago, runs a 24-hour service, including in-house services and 'take away' home services, the manager said.
Located at a serene part of GRA, the one-storey brothel boasts of over 25 male s*x workers, mostly in their late twenties and early thirties with clients of different age ranges, especially older women who are forty and above visiting constantly.
According to the manager, the male brothel came on board as a result of the quest for s*xual satisfaction by several lonely women, adding that Port Harcourt has become ripe for such business as the town play host to several multi-ethnic residents.
She equally said that it will curb many vices arising from sexual frustration amongst the women population.
She stated that the number of s*x workers in the brothel is expected to rise in few months time as their customer base expands, adding that they have over 30 applications waiting for approval.
She added that they have so far enjoyed a reasonable level of patronage from the public with most of the rich customers preferring 'take away' instead of in-house services.
On customer satisfaction, she noted that there have been no complaints so far as their workers were screened and made to pass through rigorous training processes to ensure best customer satisfaction.
The manager, simply identified as V, added that the charges for in-house s*x differ from individuals, saying that N5000 is the least one can get.
V maintained that their male prostitutes are attractive and well built and will undergo monthly tests for infections to curb any form of STIs.
She also emphasized that the prostitutes are constantly reminded and taught about safety so that they can maintain healthy lifestyles and last long in the business."



Problem with this article? Please contact us