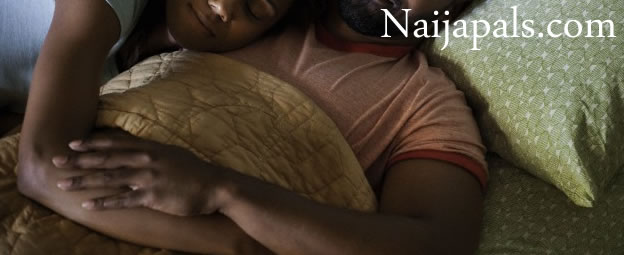 The name Port Harcourt represents many things to diverse individuals. While to some it is no more than another urban centre in Nigeria, to others, it is the land where 'milk' and 'honey' flows.

The capital of one of the country's largest oil-producing states, the town fondly dubbed 'Garden City' by its teeming admirers, is not only revered by many within and outside it but also regarded as a place where dreams are lived.

Housing nationals of different nations drawn into it by its oil wealth, the city is a melting pot of culture, lifestyle and a thriving leisure industry anchored on diverse forms of entertainment. It is one of the few cities that never sleep in Nigeria.

"Our clients need not be scared about the possibility of being blackmailed because all our guys are well-trained and are not allowed to communicate directly with the women needing their services. They are not also availed of the identity or contact number of the client, so the chance of such happening is very remote.

"The type of service to be rendered by our guys depends on how much the client can afford. Our charges are reasonable and negotiable but the standard fee for an entire night service is N40, 000.

"Before any client pays, she must have selected from a number of photos of our guys that we send through the Internet. It is after the person indicates interest in one that we proceed with payment and other things," she said.

While quietly seated as the interaction went on, Punch correspondent observed a few more young men like the ones earlier spotted, walk into the bar, taking up normal roles in the place. Luckily enough, one of the guys had been seen before by Punch correspondent inside town, close to a tertiary institution.

On exchanging pleasantries and asked if he had completed his National Youth Service Corps Programme, the stunned young man, giggled before saying "I am in my final year now, I'll graduate next year." Efforts to engage him further in discussion proved a tough nut to crack as he soon disappeared into a restricted section marked "Staff only" and barely came around the area Punch correspondent was seated for the rest of the evening.

In the process of assuring the young lady, whom Punch correspondent took along during the visit, that all the guys were medically-certified and free of any transmittable disease, Patty indeed confirmed that undergraduates made up a large chunk of their male sex workers that help bring happiness to many of the city's rich and horny females.

"We have a guy here now; he is very clean but not as tall as you want. He is a university student and very good in bed," she said with a sense of pride. "There is another one around now too, he is a graduate. I know them very well. They all earn good money for their performances.

"We usually run medical tests on them to make sure that they are free of any disease, especially HIV/AIDS. But if the client wants an additional test, she will pay for such," she added.

When asked by the lady pretending to be negotiating on behalf of her boss on how many guys they have working for them and if they could supply as many as 20 at a time, Patty, perhaps tantalised by the huge amount about to be dropped into the company's account and her potential commission, chuckled a bit before asking to quickly make clarifications with a senior colleague at the place. Dashing back almost immediately, the excited woman made all sorts of declarations.

"I just spoke with our director who is abroad through a senior colleague, she said there are enough guys for the task and that as many as could be needed would be made available on request.

"I want you to come through the company so that I will not get myself into trouble. She (director) will be the person that will give you the persons that you want no matter how many of them you need. She is not in the country; she is overseas but knows how to handle everything from there because she knows everything we do here. If she knows you are coming from my side, she will not bill you too much," she said.

While revealing that only graduates were employed permanently by the management of the place and that those still in school are enrolled on part-time basis, Patty revealed that their director sometimes 'organises' pretty young women for men, who could afford their charges. She further disclosed that gay men needing male company have also been patronising them.

"Yes, even the other guys (gays) have been coming too," she said. "We have one or two who can attend to their needs for the right price. We are here to make everyone happy," she added.

When asked on the criteria used in determining how good a young man is before enrolling him into their service and on the number of guys still on their waiting list, Patty admitted that she had no idea, preferring instead to allow the potential customer to take on her boss on that. Interestingly, when the woman based in the United Kingdom finally responded to an email sent to her by our correspondent, it was discovered that the array of 'bedroom' services the hangout offers goes beyond what was initially imagined.

"We offer very sensual massages where you and the masseuse are completely naked in full body-to-body oily or soapy massage. It can be at our spa or wherever you desire. Two hours with happy ending with oily or soapy massage goes for N35,000 and N40,000 separately.

"We have both male and female personnel, who are medically screened periodically, well-trained and inducted, and from decent backgrounds. We're friendly, liberal and not judgmental at all.
"Therefore, no matter your sexual orientation or secret desires, you are very welcome. Just let us know how to please you better.

"Due to the sensitive nature of our services, the privacy and safety of our clients and personnel are of highest importance to us.

"However as clients, we ask that you help us by insisting and ensuring that immediately the personnel walks in, his phone is switched off. If a personnel arrives and for some reason you are uncomfortable with the person or the identity of the person, just cancel. Ask them to leave and then call the office. A charge of N8,000 is made for inconvenience.

"Lastly, please keep the business and service discreet. A secret between us, not to be shared or disclosed," an email from the woman read.

After spending over two hours at the place and trying to scoop as much information as possible about this new sex haven for rich, lonely and horny women in this vibrant city, Punch correspondent together with his female friend, who posed as a potential client, made for the exit. Just about then, three women – two of them wearing dark shades – could be seen walking into the reception area while a black Sports Utility Vehicle they had stepped out from was being parked very well by the driver.

Even though the Punch correspondent could not confirm their mission, their presence at the place may not be unconnected to the new and discreet service being provided at the hangout that has become the centre of major discussions in certain social circles in Port Harcourt.
Published at:
10:01 AM, 14/07/2018 (7 months ago)
Author:

Mister Jay Wonder
Problem with this article? Please email reporter[at]naijapals[dot]com or visit our contact page
---