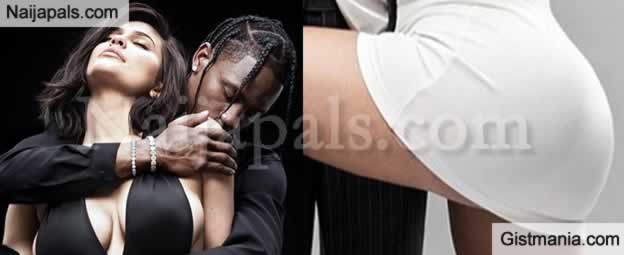 Kylie Jenner and the father of her daughter Travis Scott are the new covers stars for the latest edition of GQ, in which the couple talked about how their love life started, the challenges they have both faced, and more.
This is their first photo shoot together, and it comes just days after Kylie covered Forbes' August issue, themed "America's Women Billionaires, which ranked the most successful women entrepreneurs in America.


According to GQ, the couple reportedly can't recall where they first met, but at Coachella 2017, they met again. Kylie told Travis a "story wasn't anything special" and just like that, they felt something for each other. By the second meeting, Kylie dumped her California home and joined him on his tour.
Explaining why she joined him on the tour: "So he said, 'I'm going back on tour—what do we want to do about this?' Because we obviously liked each other…And I was like, 'I guess I'm going with you.' I really jumped on the bus. And then we rode off into the sunset. I did the whole tour with him."
Asked how her mother felt about that decision: "She knows I beat to my own drum. My whole family knows that I do whatever I'm going to do. I've been that way my whole life. I don't really answer to anybody. I live on my own, and so I just rode off into the sunset. We had a lot of downtime. It was organic. And we would just go to these random cities. We got to not be who we really were. Like, if we were in L.A., I feel like it would've been way different. Everything happened for a reason. We weren't going out as "Kylie and Trav." We would just be in Cleveland, walking the street for hours. We would go on walks, and no one would bother us.


---