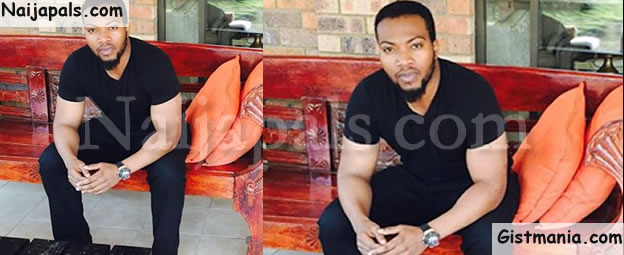 A day after a Nigerian-American Osmond Eweka, son-in-law of Bright Igbinedion, was charged with fraud in New York, another Nigerian, Ochuko Sylvester Eruotor has been sentenced to 14 years in a U.S. prison.

The latter's offence was that he led a fraud ring that prosecutors in Texas said laundered $3.5 million from hundreds of victims.

The 42 year-old Eruotor was sentenced Friday in Austin. The man who lived in Canada, must also repay nearly $1.7 million, according to Washington Times.

Eruotor last December was extradited from Germany. He pleaded guilty in February to conspiracy to commit money laundering.

Prosecutors linked Eruotor to a money laundering network in which victims were targeted with false reports of relatives in jail, fake investments, tax fraud and romance scams.

Prosecutors said Eruotor was the eighth person convicted and sentenced to federal prison. The others were earlier sentenced to prison terms ranging from 10 months to nine years.

In New York, Eweka and his accomplice were busted for raking in thousands of dollars from a bogus employment agency scam, authorities said.



Eweka, 31, who claimed to be a member of the Benin royal family, and his co-defendant, Kamel McKay, allegedly duped more than 250 victims from January to June 2018, according to the Manhattan District Attorney's Office.

The defendants allegedly targeted job seekers on indeed.com, promising to find them work, including as front-desk receptionists and hotel housekeepers, in exchange for a fee of between $300 and $700, court records show.

Prosecutor Catherine McCaw said the fee was supposed to cover the cost of uniforms, training and background checks.

"But in reality, there was no such job," McCaw said at Eweka's arraignment Thursday in Manhattan Supreme Court. McKay, 27, was arrested last May.

After interviewing the victims and collecting their fee, the alleged fraudsters would send them to work sites, where they were turned away by employers who weren't expecting them.

The confused job seekers were then unable to get in touch with Eweka, McKay or their bogus employment agencies.

The duo pocketed at least $54,000 in fees and didn't provide a single job, according to prosecutors.

Eweka married Imade, an attorney and daughter of Bright Igbinedion in 2016 in a lavish wedding party in Nigeria., allegedly operated the scam out of an Empire State Building office under the alias Sean Jackson.

Bright, Eweka's father-in-law is the son of Esama of Benin, Sir Gabriel Igbinedion, and brother of former Governor Lucky Igbinedion of Edo State.
---
Posted: at 28-07-2018 12:34 PM (3 years ago) | Addicted Hero