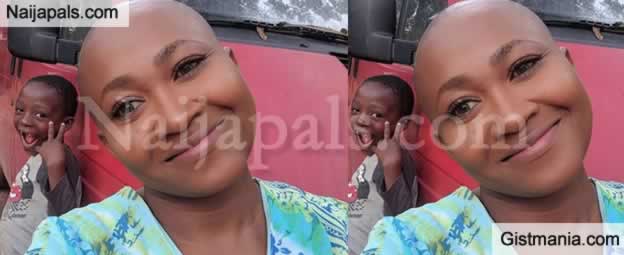 Mary Remmy Njoku on set



Mary Remmy Njoku is presently bald as she is busy on the set of a new movie.



The reason behind her action is not in public yet, but there are rumours that it has connections with her present movie role. Nevertheless, she still looks good in her new hair cut.

Mary Remmy Njoku who is one of the talented acts in Nigeria was born on the 20th of March, 1985. She grew up in Mile 2 Estate, Amuwo Odofin, Lagos State.



Mary Remmy is known for roles in Critical Truth (2008), Hand of Fate (2012) and Sins of the Past (2012). She has been married to Jason Njoku, founder of Iroko TV since August 18, 2012. They have one child.