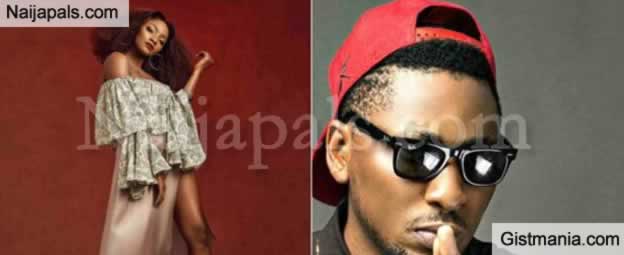 Nigerian singer Pepenazi will not be the first celebrity that would be crushing over soul singer Simi. He made his crush known in a post on his Instagram page where he gushed about the singer and her style of music.
In response to the praise showered on her, Simi commented on his post with love emojis to acknowledge Pepenazi's appreciation of her music as well as her personality.
He wrote;


Quote

I Dun Care, I LOVE @symplysimi music stupid!!! From the moment I heard her song, I knew this was it. Not only does she have an unmistakably unique, powerful yet angelical voice, she is amongst the few who has a gallant hold on both substance, quality and quantity.
From ensuring the lyrics to all her songs are top-notch, to flexing her powerful vocals on each note on every of her record, teetering between angelic and downright Jhud-esque, Simi always, and I mean always provides that gooey pleasure whenever she opens her mouth to sing.
So what you may, she ranks high on the long list of powerful female vocalists that churn out highly inspiring yet groovy records that cuts across every age grade. There is of course no doubt that whenever Simi sings, she gives everyone a reason to remember the music she gives the world.


Go cop "I Dun Care" if you haven't.

Problem with this article? Please contact us