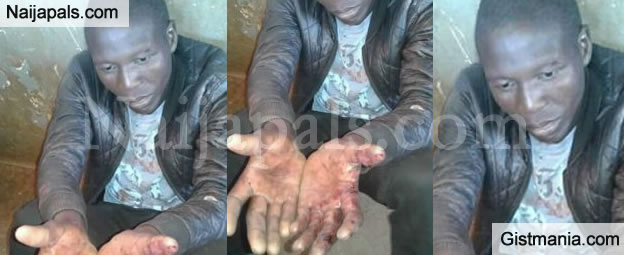 A 30-year-old suspect identified as Ricks Kameza, has turned himself in to the Police after fatally stabbing his 25-year-old wife, Brenda Kapyola.

The incident happened on Wednesday, September 19th (yesterday) in Sitima,T/A Mlumbe, Malawi. It was gathered that the couple has been married for almost 5 years and blessed with a daughter named Sandra Kameza, aged 4.

The husband works in South Africa and while he was there, he was told that his wife had extra marital affairs. He reportedly came back home in June 2018 in order to resolve the issue.

The matter was brought before marriage councillors to resolve but failed because a knife was found hidden under the pillow of the wife.

When asked about the knife, the man said openly that it will be used on his wife – which aggravated any chances of reconciliation.




Then the husband walked out of the house but came days later to collect his passport and beg for forgiveness which the wife denied.

On 16/09/2018 the wife lodged a complaint at Thondwe Police with victim support unit. On 17-18/09/2018, the matter was resolved in favour of the wife who opted for divorce but the husband refused.

Then on 19/09/2018, the husband came in the night and climbed the fence for his attack. He broke one of the windows and allegedly entered the house where he found the wife and hacked her with a knife.

She sustained multiple injuries and cried for help.SEE GRAPHIC PHOTO

Neighbours came to her rescue as the husband ran away before he surrendered himself to Police.

The victim is in a serious condition in a hospital while the suspect is in custody
---