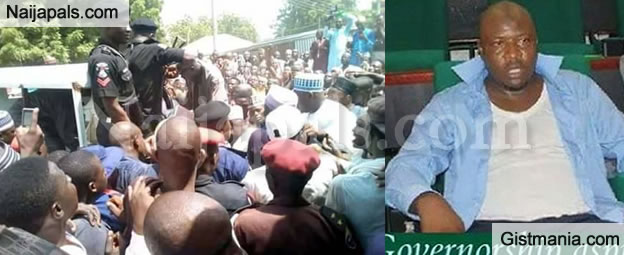 A Senior Special Assistant to President Muhammadu Buhari on House of Representatives matters, Alhaji Abdulrahman Sulaiman Kawu Sumaila has escaped assassination in Kano, according to a report by DailyTrust.

The aide while addressing a press conference on Sunday, said eight armed unknown men approached him at the All Progressive Congress (APC)'s Sumaila ward office where the party primaries was taking place and tried to attack him with dangerous weapons.

Kawu alledged that: "The killers were hired by Senator Kabiru Ibrahim Gaya's campaign director, Alhaji Abdulhamid Idris Rimi.

"Earlier, Rimi came to me and inquired about the electoral officers and I replied him that they have already arrived.



Rimi then stayed behind me and shortly after, I saw the eight people whom I noticed were not from Sumaila coming towards me.

"I sensed dangers and started calling police DPO, who told me that he was not close by."

The special assistant added that if not for the quick intervention of some of his supporters that were around, the suspected killers could have killed him by now.

He said fortunately, two out of the eight suspected killers had been arrested by the police and were currently under detention at Sumaila Divisional Office in Sumaila local government.

"When they were interrogated in my presence, they confessed that they were hired by former chairman of Sumaila local government Abdulhamid Idris Rimi to kill me," he said.
---