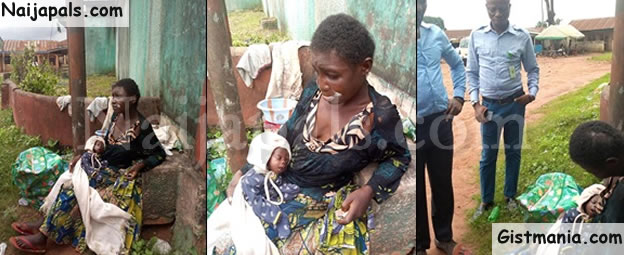 According to National Helm, a woman identified as Maria, was accused of withcraft and as a result, was banished from her community in Delta state According to reports, the woman was impregnated while helpless on the streets of Isselle Uku, in Delta State of Nigeria. Her hair was also set on fire by some persons but she survived.

It was gathered that Maria was delivered of a baby girl three weeks ago and has been nurturing her baby right in the slum, without food or shelter.

An orphanage called Great Saints Orphanage has taken custody of the homeless woman and her baby identified as Miracle.They are reportedly getting the necessary care from the orphanage.


---