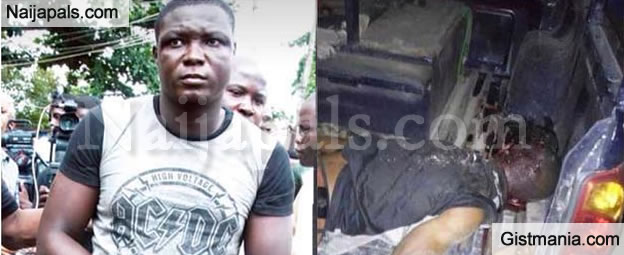 A notorious cultist and ex-convict, Ibrahim Oriyomi Balogun (AKA Small Jpron), whom the police have accused of carrying out multiple murders around Somolu and Bariga areas of Lagos, has been killed.

Jpron, the leader of Eiye cult group, was reportedly killed, yesterday, in retaliation of the killing of one Solomon, said to the a member of Aiye cult. Jpron allegedly supervised the killing of Solo in Shomolu. .

Yesuru, a third person involved in the violence, is reportedly battling for his life due to wounds sustained during the clash. .

Before his death, Jpron had been arrested at least four times in the past – in November 2012, August 2016, March 2017 – on allegations of murder and cult-related activities. .

He was arraigned in 2016 for murder, possession of firearms and for belonging to a cult. Shortly after his arrest in 2016, he surfaced in public again and the police said he escaped custody. .



When he was earlier paraded before journalists in 2016, he confessed to being involved in the killing of three persons. He had said, "I am an Eiye cult leader. I joined the cult in 2009.
The reason for my joining was to avenge the death of a close friend, Sunday Folorunsho, aka Small Biscuit. It was the Aiye cult members who killed him. So, the Eiye faction approached me and said I should join them. .

They said they would help me to fish out the people who killed my friend. I have killed three persons, among are Femi Wiper and Lekan Akon." .

When he was paraded before journalists in March 2017, the Commissioner of Police at the time, Fatai Owoseni, said Balogun escaped through the connivance of two police operatives, who were being investigated. Again, he found his way out
---