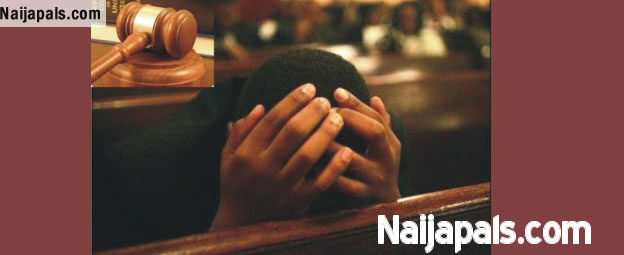 A man whose wife earns higher than him, has talked about the really obnoxious things she does to him at home. A 40-yr-old facilitator, Ashimi Bolanle, has asked the Agege, Lagos, customary court to dissolve his 10-yr-old marriage to his wife, Biola, for her alleged lack of respect for him and his relations.

Bolanle, a resident of No. 2, Jimoh Folarin Street, Alimosho, a Lagos suburb, told the court that Biola had been disrespecting him since she began earning an income higher than his.
He said,

Quote

"She now talks to me anyhow, insults my family and doesn't care for our three children anymore. Once I don't have money to pay my children's school fees, she will start quarrelling with me. Since things have not been going well with me and I have no job, she has been the one taking care of all the responsibilities.

"There was a time we had an argument and both our families came over to intervene. When my wife was asked to talk, she instead dragged me by my clothes and started slapping me. I didn't touch her and was advised to leave the house. When I went back home the next day, my wife had packed all my belongings, left home and told me to stay out of her life."



Biola, a 36-yr-old trader, responded,

Quote

"When we got married, we didn't have anything. My mum bought me a freezer that I used to start my turkey business. I advised my husband to start a new business since things were not going well with him but he refused.

"My husband left the home at a point and I was saddled with all the responsibilities. He stopped calling and wouldn't pick my calls. On February 7, 2017, he came home and packed all his belongings and said he was no more interested in the marriage."



The president of the court, Mr Ikotun Taiwo Femi, adjourned the case till November 15, 2018 for judgment and told the couple to come along with two relatives each.
---