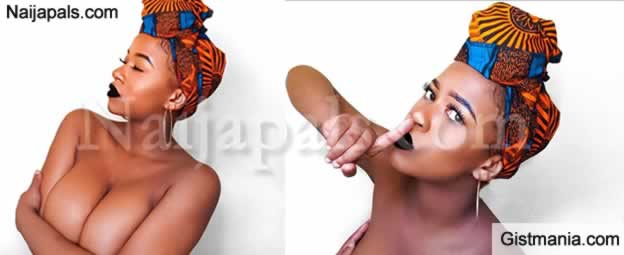 Founder of The bosom Movement, Abby Chioma Zeus, has taken to Instagram to address those questioning if her eye-popping Bosom s are natural.

According to the South African based-Nigerian model, who is also a Body Positivity Activist, her Bosom s are natural and have been big since she was 13.

She wrote:

Quote

'If you're asking if my Bosom s are natural, yes, this is how I've looked since I was 13 years old. And I'm okay with it.'

In another post, she wrote: 'The only people allowed to have an opinion about Bosom s are newborn babies. I've never met a newborn baby who has a problem with Bosom s. So sssssshhhhhh!!!! '



See the Private photos she shared below.

Problem with this article? Please email reporter[at]naijapals[dot]com or visit our contact page
---