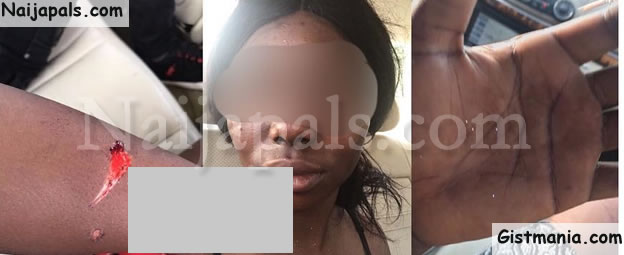 A lady has given a heart-wrenching details of her ordeals in the hands of a rapist who posed as an extremely friendly fellow, yesterday, at Oluyole, Ibadan, Oyo State.

According to the victim, Oghene Karo, she had stepped out to the mall to see a movie, because she was bored. While there, she met one Wale, who was very lively and friendly.

In the course of their chat, he told her he likes her and would want them to chill together. And after promising that he wasn't after sex, Karo decided to follow him home.

However, upon getting there, he started making advances, which she rebuffed. She said it got to a point that she had to shout at him, only for him to respond with a slap.




Karo revealed that Wale claimed he had spent money and she wanted to scam him, adding that if she had been doing it for other guys, it wouldn't work for him. .

Meanwhile, in the course of their struggle, the victim suffered many bruises, but she eventually escaped being raped.

Karo later reported that matter at the police station, but to her shock, the officers on duty only told Wale to give her N20k to treat herself and thereafter freed him. According to her, she regretted ever reporting the matter to the police.
---