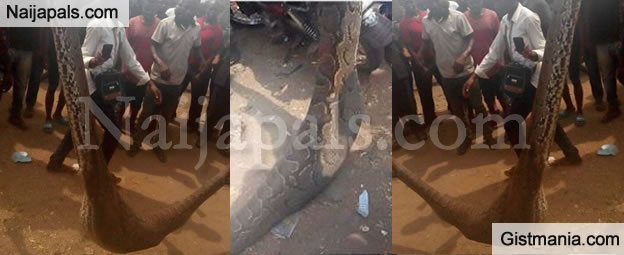 A man based in the South-eastern part of Nigeria opened fire on a massive python after the reptile killed his dog.

The incident happened this morning at Oba junction in Anambra State between a dog owner and a python.

According to reports, the huge reptile swallowed a dog before it was gunned down by the owner out of annoyance.



The incident attracted a lot of crowd as villagers gathered at the scene to see the dog owner showing off his kill.

It was claimed that the snake was later butchered and the carcass of the dog which had already died, removed from its stomach.
---