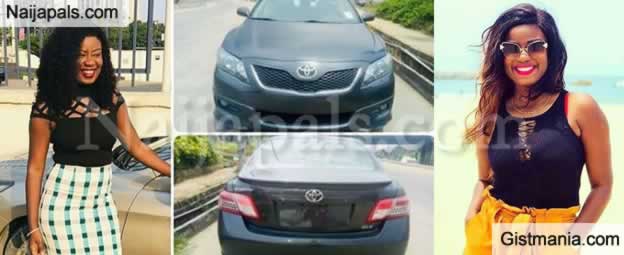 A pharmacist who was bent on getting his wife's over N900 million life insurance has landed in trouble after strangling her to death.
A pharmacist faces life in jail for strangling his wife to death so he could cash in on her life insurance and start a new life with his gay lover in Australia, according to Dailymail.

Mitesh Patel, of Middlesbrough, hoped to make £2million from his wife's death and use her frozen embryos to have the family with Dr Amit Patel, who had emigrated to Sydney.

Mitesh tried to pass off his wife's murder as a botched burglary of their home, which is not far from the pharmacy they ran together.


But his lies were undone when investigators examined his movements using the iPhone Health App, which both he and his wife used, in a legal first for the UK.

The app tracks a person's steps throughout the day and it disproved Patel's lie that Jess was murdered by an intruder.

In the minutes that followed her death Patel's phone monitored frantic activity, racing around the house as he staged the burglary, running and up and down the stairs, while hers stayed still.

Only after her death, her phone moved exactly 14 paces as her husband took it from her body and deposited outside to make it look as though the 'burglar' had dropped it as he left.

Jessica, 34, had suffered in silence for six years, aware that her husband was in love with another man and was also having casual s3x with strangers he met on the Grindr dating app.

The killer planned to start a new life with Dr Amit Patel in Australia.

There were cries of 'yes!' from the public gallery as Patel was found guilty today. Mr Justice James Goss told him he faces a life sentence and will only be released 'in many years to come'.

Patel had also made a series of internet searches before her death, including 'I need to kill my wife' before strangling her with his bare hands and a Tesco plastic bag on May 14 this year.

His motivation had always been to escape his strict Hindu upbringing and flee to Australia to be with Amit Patel and for the couple to bring up a family.

Even while he and his wife were going through three unsuccessful rounds of IVF, he was planning to kill her and take the baby to Sydney, asking Amit Patel: 'Would you love it like your own?'

The fourth IVF cycle had resulted in Jessica's embryos being harvested and held in frozen storage in a fertility clinic in Darlington.

With access to the embryos, Patel had no more use for her, prosecutor Nicholas Camopbell, QC, told the court and he brought forward his plan to murder her.
---