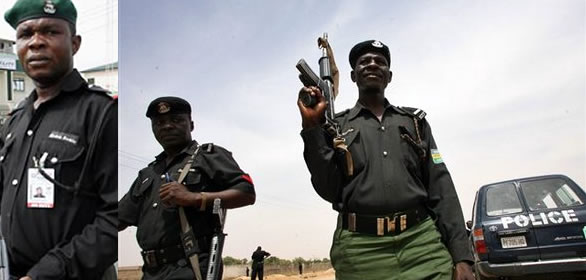 A 51-year old man, one Kasali Daramola, has been arrested in Lagos after he fondled a 14-year old girl's Bosom s, got her aroused and engaged her in a sex romp inside a viewing centre along Ere-Ego Street in Mushin, Lagos, where they met.
It was gathered that the suspect lured the victim to the centre, got her confused her, touched her Bosom s until she lost control and engaged her in the romp from behind. However, while the romp was going on by the corner of the hall, they were caught and handed over to the police for their conduct.

It was scooped that the victim told the police that she was lured her into the act after the man touched her Bosom s and she lost control before he penetrated her without her consent.

The police found Daramola culpable and charged him before Ogba Magistrates court for defilement. The prosecutor, Inspector Benson Emerhi, informed the court that it was a case of defilement in the public place and would need DPP advice.

Thus, the Presiding Magistrate, Mrs O. Sule-Amzat, ordered Daramola to be remanded in prison without taking his plea or considering the option of bail. The court directed the prosecutor to send the file to DPP for advice while adjourning the matter pending the availability of the report of the DPP.

It was gathered the matter may be transferred to the High Court if the DPP finds him culpable on defilement as it was a capital offence.
---