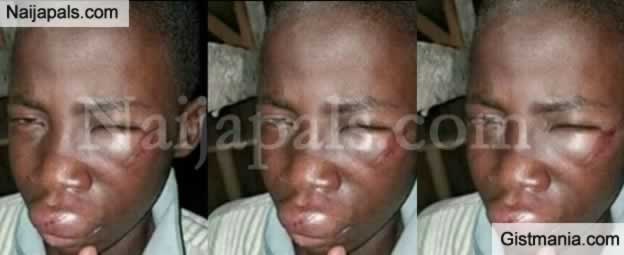 A yet another story of man's inhumanity to his fellow man has been revealed online after a school teacher brutalized his student. A student of Zumratul Islamiyyah Junior/Senior School in the Yaba area of Lagos, identified as Ridwan Yunus, has been reportedly attacked and brutalized by his teacher known as Mr Babatunde for ringing the bell.

According to reports, Mr Babatunde, who teaches Social Studies, beat up the boy who is in SS2, for allegedly ringing the bell during school hours.

We could not ascertain if the teacher was punished by the school's management, as at the time of filing this report.

---