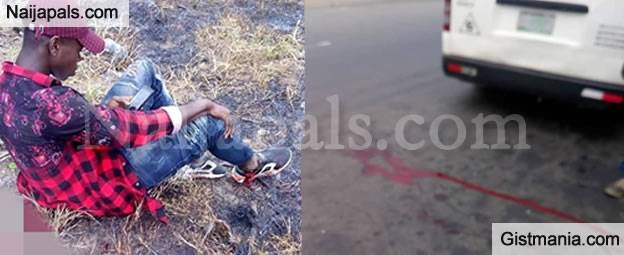 A young man is currently nursing a bullet wound after a trigger-happy Policeman allegedly shot him for questioning him at a checkpoint while traveling.

A traveller along the East-West road, Rivers State is currently nursing the injury he sustained after a police officer allegedly opened fire on him while begging for the officer to allow a bus driver continue his journey.

Facebook user, Mike Godwin who shared the story online, wrote;

"This happened on my way for Lagos yesterday on east west road by Rumuge, A police man stopped our bus asking for drivers license from our driver which he gave him after that , he requested for tinted permit then the driver told him that the car is a company car and that the copy of the permit was not with him.


---