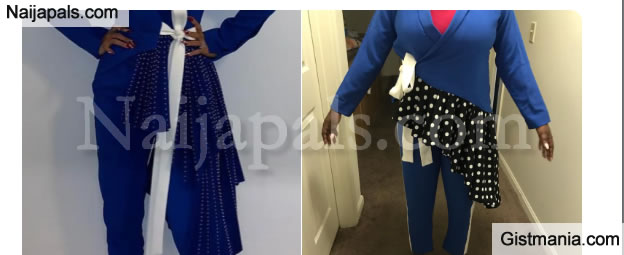 A lady has been left disappointed by a Nigerian tailor who ruined the dress she planned to use for her graduation in America. Her friend took to twitter to post pictures of the dress she ordered and the one she got after reportedly spending N50,000 for it.


Twitter user (Poshpresh) wrote;
What my friend in the US ordered from our Nigerian tailor VS what our Nigerian tailor delivered. 50k gone, graduation dress ruined.

Problem with this article? Please contact us
---