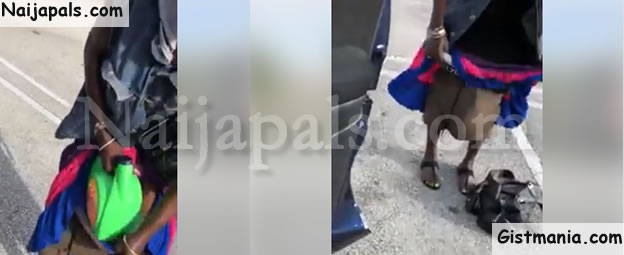 Another method used by people to steal from supermarkets and malls has been uncovered. A woman was filmed while showing off the way she steals items in a store and conceals them in a footage which has gone viral on social media.



In the trending video (watch below), the lady can be seen hiding two gallons in between her legs.

The items were concealed in her underwear which she covered with her long gown.

The woman revealed that she puts the items in while she's at the store and walks out without nobody seeing her.


---