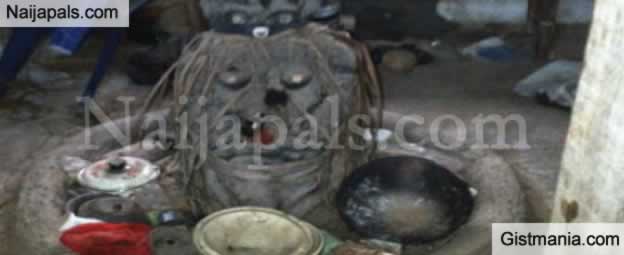 Osun state leadership of Reformed ogboni fraternity have vowed to kill a 36-year-old man named Owolabi Quadri Gbolahan with his wife Owolabi Abosede Seun, 34, and children for refusing to subscribe to the cult secret oath, taking his father position in the cult and failure to submit his wife and daughter for Female Genital Mutilation (FGM)

The traditional cult group in Osun state had in one of its recent bulletin listed Owolabi Quadri Gbolahan's family and few others as enemies of the fraternity who must not get off scot-free.

After succeeding in killing Chief Mrs Florence Owolabi who is the mother of Owolabi Quadri Gbolahan in March 2018, we heard that the Ogboni cult group also killed Owolabi Kazeem who is the younger brother to Owolabi Quadri Gbolahan recently.

At the time of this report, the whereabouts of Owolabi Quadri Gbolahan, his wife Owolabi Abosede Seun and their children is still unknown. They were seen last in the Church sometimes in February 2018 and our hope is that Mr Owolabi Quadri Gbolahan and his family are in a safe place where the long arm of the Reformed Ogboni Fraternity cannot reach to execute their nefarious plans on them.

The Reformed Ogboni Fraternity has its membership across the different stratar of the Nigerian Society and its activities are often unchecked by the Police authority.
---