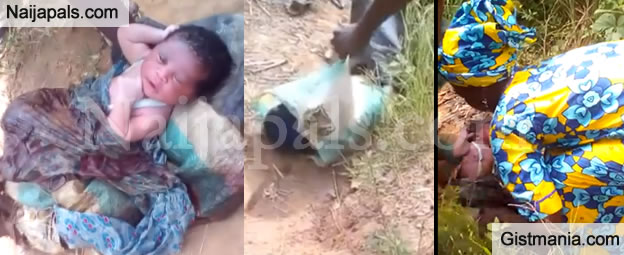 A newborn baby has been found alive after being placed inside a black bag and abandoned on the street in Ayetoro, Ogun State. The child was discovered after being abandoned at the side of the road.

A footage shows a group of residents shocked to find the newborn on the side of the road, still with the umbilical cord attached.

The kind-hearted residents took the baby out of the bag and was rushed to the hospital for checkup.


---