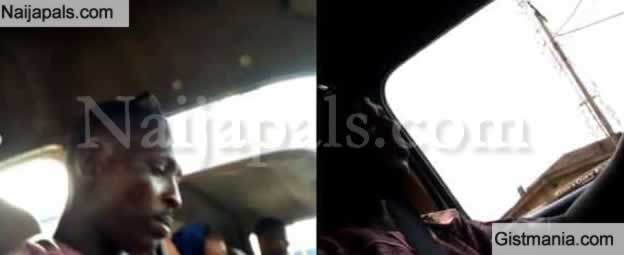 I don't understand how you can leave ur house just to come out and sexually harass a girl old enough to be your granddaughter. It's scary to see how bold they are now to indulge in public. This happened to me in Portharcourt, Rivers State. #NoToSexualHarassment"
_
"Off camera when I got off the bus the conductor goes "he dey do am cause he like you" everybody in this Nigeria is just mad."
"For those saying "why didn't you.." "I would've..."wasn't expecting it , it was EARLY morning, mans was old asf, as much as he deserved it I'm not in the league of slapping ppl old enough to be my grandfather. When YOURE in that situation do whatever you wanna do luv"
_
"Wouldn't pray for anyone to be in that situation tho. I was shooketh & it was very very disgusting honestly could barely believe it.. Thank yaa for ya kind words"

Problem with this article? Please contact us
---