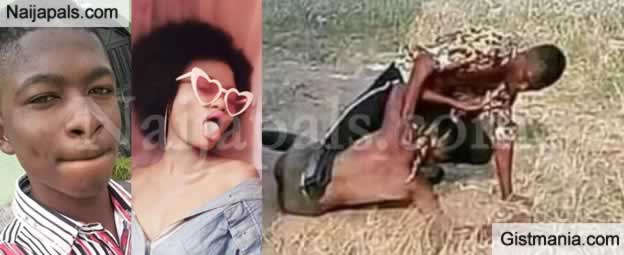 Girl who was beaten in a viral video after saying she'll beat a boy up has threatened to commit suicide.

It was gathered that the clash between the Facebook users occurred following a brawl which started on the social media platform as it is claimed that there's has been bad blood between the two.

The duo finally met at the hangout and exchanged words for some time before engaging in a serious fight. The slay king and the slay queen fought themselves to the extent they tore their clothes in public.


---