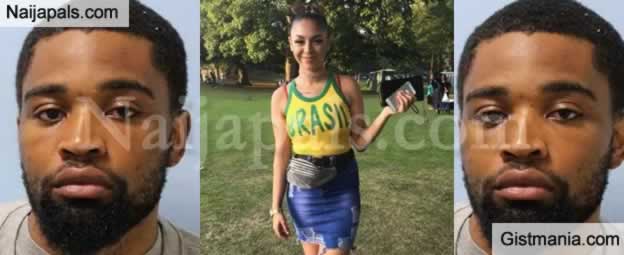 A Nigerian man has admitted to stabbing his girlfriend to death after she fell on a six-inch knife in her handbag as they were fighting. Oluwaseyi Dada, 21, and 17-year old Katrina Makunova were dating but their relationship had deteriorated and is described as having a "background of animosity".




Police and paramedics were called to the scene where they found Dada performing CPR on the victim. Despite the efforts of paramedics, she was pronounced dead at the scene at 13:02hrs.
Nigerian man admits to killing his girlfriend after she accidentally fell on a knife while they were fighting in the UK. Dada was arrested on suspicion of murder at the scene and subsequently charged with manslaughter on Friday, 13 July.




Dada was due to stand trial at Southwark Crown Court for manslaughter but he admitted the offence yesterday, January 10, 2019. Dada told cops he feared Katrina was about to attack him and she fell to the floor when he grabbed her handbag. He then told them the victim fell onto the six-inch blade in the bag and it pierced her.




Dada, from Streatham, admitted manslaughter and will return for sentence on January 29.
---