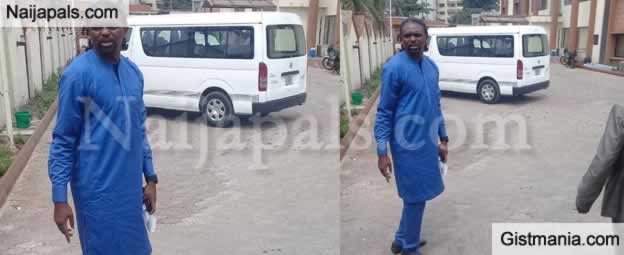 The Asset Management Company has said there were no medals in the hotel owned by the 1996 Atlanta Olympic Games gold medallist, Kanu Nwankwo when they took possession of the property.


The hotel, located in Victoria Island, Lagos, has been at the center of a long-running legal dispute between Kanu and AMCON.

Kanu was alleged to have used The Hardley Apartments as collateral for a bank loan but was unable to settle the debt, which prompted AMCON in 2015 to obtain an order from the Federal High Court to take possession of the property.

AMCON said it took an inventory of the property after its takeover, saying it did not include any medals as claimed by Kanu.
Kanu, told journalists on Monday in Lagos that medals and souvenirs, which he won during his football career, had disappeared at the hotel.

However, in a statement on Wednesday, AMCON said the stories of the disappearance of Kanu's laurels were an attempt to mislead the public and create sentiments in favour of the former Super Eagles captain.
Problem with this article? Please contact us
---