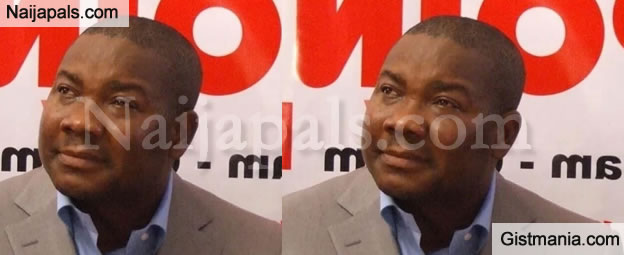 - An infamous Nigerian fraudster, Ade Bendel, swindled the high and the mighty in Nigeria and abroad.

- He lived a glamorous life, displaying wealth he fraudulently acquired from great and mighty Nigerians

- However, he was highly connected to the extent that whenever he was arrested, he had his way out of police custody within a matter of days

I was walking from Koka junction in Asaba to flag down a taxi to Summit junction when this young fellow met me asking for Ebony Park. I simply told him I hadn't heard of such and directed him to meet the Federal Road Safety Corps (FRSC) official who was standing by the road.

Rather than approach the official, he tried to initiate a conversation about his container of 'pure gold' jewelries and accessories which ought to be released but was being held by the Nigerian customs, and how he needed a business partner who would provide the cash needed to release the 'tied down' goods.

At this point in his discussion, I had already lost interest, having heard of such experiences from others. However, as I turned to flag down the coming taxi, I turned to take a second look at him and after assessing his shabby dressing, a thought ran through my mind "this guy is not professional at all. Who will believe his gold story with this kind of dressing?"

This is a type of the many fraudster syndicates operating in Nigeria. They operate in diverse forms and many people have fallen victim to their antics. When one recalls such men and women, one would feel the shivers run through the spine. Not talking about the everyday fraudsters roaming the streets who come up with different stories to take the little 'change' from the market woman or average men.

But the 'deal guys,' the ones with the connections to all the high and mighty, the ones who dress and socialize with the elites, frolicking and rollicking with the crème de la crème, attending the classiest parties and organizing same to host others.

These are advanced international criminals, who are being sought after by both the local and foreign..

Criminal bodies; not ordinary men who defraud poor people but strong men who actually go for the big fishes, the sharks and whales in the ocean. With such qualifiers, a lot of names run through the mind. One of which is definitely Adedeji Alumile Ademiluyi Elumalu, aka Ade Bendel. He was what is today refer to as 'Yahoo boy.'

This high profile fraudster whose activities joined with those of his likes, almost shattered the Nigerian business image on the international scene from 1992 till the early 2000s. He became so renowned in the fraud industry that he was tagged by some as the grandfather of fraudsters. Born in Ibadan, Oyo state in 1966, he hails from Ihievbe in Owan east local government area of what is known today as Edo state.

For some unknown reasons, he never finished his primary education and went to Lagos at a young age in search of greener pastures as he always nursed the dream of hitting it big someday and needed to make the someday come sooner. Information on the kind of jobs he did in those early years is not clear, but by 1992, he had well found his way into the 419 business, rising to the top of the ladder by 1994, even when fellow fraudsters and drug dealers were experiencing drought in their deals.

His jar of oil refused to run dry and he continued to hit one juicy deal after the other. Unlike some other criminals who choose to live modest and inconspicuous lifestyles, Ade Bendel was the type who loved to spend and flaunt for the world to see.

This attitude attracted the attention of the government of the day, and he became a regular detainee at the Nigerian Drug Law Enforcement Agency (NDLEA) which was then led by General Musa Bamaiyi; and was still regularly being arrested even after he told them plainly that he was a 'deals man' not a drug lord. He subsequently left the country for a while but later returned to Ibadan. In his usual extravagant ways, he purchased a gigantic edifice in Ibadan and sought to have the street named after him, but was declined.

In 1997, he ran into trouble again when he was arrested by the Federal Criminal Investigations Bureau (FCIB), Alagbon, Ikoyi, Lagos, based on a petition made by a victim..

After pulling some strings again, he was free to go and this time, he hit even bigger deals, so big that he conveniently procured a twin duplex in the enviable Victoria Garden City (VGC), making an upfront payment of N25 million with ease. He went ahead to buy two other buildings on the island which he used as his 'consultancy offices' after converting his previous residence at Adeniyi Jones Avenue to a guest house.

His victims were not in any way confined to the shores of the country, nor were they restricted to the low and middle-class citizens. He defrauded monarchs, religious leaders, men of the paramilitary, business men, contractors and other 'heavy duty' personnel across the globe.

He once hit a Muslim cleric, Sheikh Abdul-Jabar Balogun. When General Ibrahim Badamosi Babangida was the military president, he was said to have patronized a number of spiritualists and marabouts who advised him and prayed to keep him in power. This Sheikh was one of them, and no doubt, was well paid for the services rendered. However, when Ade Bendel finished with him, he found it hard to pick his pieces back together.

The Sheikh had wanted to purchase a ship and consulted a friend who was also friend with Ade Bendel. Based on the referral, Ade Bendel became the middleman who would help purchase the ship, and convincingly talked Abdul-Jabar into paying N70 million which he was later told would be insufficient to get the ship. Having no more money to continue, Ade Bendel further sweet-talked him into helping him sell his cars to come up with the money. After parting with 15 cars, the Alfa was not even privileged to see a broken part of a ship washed ashore, and this very nearly pushed him to the edge of dementia. Ironic, though, that a man who could see the future for Babangida and pray against evil happenings, could not do same for himself.

On the international scene, this seasoned fraud defrauded a retired general in the Egyptian armed forces, Abdel Azim Attia, of over $605,000 (about N97 million) in 2003. According to Abiyamo, a Nigerian blogger, the poor general said that he met Ade Bendel in Saudi Arabia and he took him as a good Muslim brother that he could..

Do business with. Ade Bendel (who reportedly posed as Dr. Ibrahim Ahmed) sold the idea of a phony agricultural venture to the retired general who was enticed by promises of profits of half a billion dollars, once he invested in the deal. The 65-year-old General initially paid $300,000 to his 'business partners' and he was shocked with the speed with which the money vanished.

They went ahead to tell him that in order for him to get his $500 million transferred into his account, he had to pay the balance $200,000 for the transfer to be facilitated, which he paid. By the time the scales fell off his eyes, the general had already been duped of close to N100 million. Unable to stomach it anymore, he filed the petition which interestingly led to the case that eventually had Ade Bendel jailed.

He was arrested in May 2003 and charged alongside one Chief Olafemi Ayeni (aged 43 in October 2003, hails from Ilesha, Osun state) who claimed to own a global company called Worldwide that was in charge of United States currency. It was said that when Ade Bendel and Ayeni got to Attia's office, they said they would need some money to buy some chemicals to wash the security covers from the notes in the box and Attia partly gave them money to buy the so-called chemicals only for him to realize later that there were no chemicals and he had been cheated. The Egyptian general too was in court and he lavished praises on the EFCC and the court for a job well done. Ade Bendel had pleaded not guilty but later amended the plea and pleaded guilty with an agreement with the EFCC to refund the money.

As if to prove that gullibility cuts across borders and profession, Ade Bendel also took to the drycleaners a retired brigadier general of the Nigerian army and the former governor of the old North-Central state, Abba Kyari, in 1999. From this gullible general, Ade Bendel became N500 million richer. General Kyari was brainwashed into accepting to be part of a wonderful business opportunity that would soon spin billions of profits only if he would invest. Of course, the higher his investments, the higher his share of the profits. The general then proceeded to..

invest half a billion naira, and crossed his legs in his house calmly waiting for the promised profits.

After waiting for a while, with nothing to show for it, he realised too late, that he had been conned. By that time, Ade Bendel was already all over the town spreading the largesse around. At a naming ceremony at the residence of one of his friends in Iyana Ipaja in Lagos state, he obliterated the host when he started spraying money with reckless abandon. After all, there will always be more greedy people to swindle, people who wish to reap where they did not sweat, people looking for easy gains.

The bewildered Kyari could not blow the whistle, as he was ashamed as to how the nation would view such legendary stupidity and greed. He went to his closet and licked his wounds in private, sinking into depression as he did. This was until one of his friends went to the Special Fraud Unit of the Nigeria police force and filed a report on his behalf. In the usual pattern, Ade was man-hunted, arrested, interrogated, and set free after a couple of days. After his release, he went on a brief leave, keeping a relatively low profile for the next couple of weeks.

Warri indigenes were not left out of the whole defrauding business. In 1998, two rich and influential Warri indigenes were turned 'mugu' by Ade Bendel. One of them owned a plastic industry and was coerced into paying Ade Bendel a sum of N11 million for a sketchy and very vague 'lucrative' business transaction which never materialized after the payment was made. Compared to his kinsman, he was indeed lucky, as the second one was swindled out of a heart-breaking sum of N250 million.

While hitting these big deals, Ade was also doing running smaller shows on the side, shows that fetched him paltry sums in the range of N5-10 million. He indeed 'diversified his economy and internationalized his dastardly trade. He would promise unsuspecting but greedy foreigners of incredibly lucrative investment deals in Nigeria. He sent fake letters that proclaimed his high connections and abilities to land any deal in oil-rich Nigeria.

Throughout this 'brilliant career' of his, Ade Bendel was praised to the highest..

heavens by Nigerian musicians and entertainers. In their usual pattern of singing the praises in exchange for a few notes, no one really cared to know what he had done to deserve the eulogy. They were not in any way disappointed as he sprayed them in all currencies. When the burial ceremony was done of his maternal grandfather on the 12th of December, 1999, he threw a party that would shame even the world's richest men.

Barely 35 as at then, he stormed the small town in a braggadocios style confident that his vault could not run dry. He shipped some of the best musicians from Lagos, including his longtime entertainer, King Wasiu Ayinde Marshal, Daddy Showkey, the galala crooner from Ajegunle, Shina Peters, the Afro Juju exponent and Wale Thompson who was then an upcoming artiste. For all seven musicians, the 'chicken feed' sum of N5 million naira was set aside to pamper them. They were all to set to paint the small town red with some of the 'baddest' automobiles on the 'sickest' wheels.

When it was entertainment time, Ade Bendel and his friends did not 'disgrace' the entertainers with the Nigerian naira. On the dance floor, they brought shame to the British pound sterling and the American dollar as they rained these foreign currencies endlessly.

But as the high-spirited Ade Bendel danced on, others joined in the frenzy but the strange thing was that no one knew or could point to any particular business that had brought the son of the soil so much money. No one cared to know. As for the good people of Ihievbe, all that mattered was that they had a son who was very 'successful' in Lagos.

To provide the rentals was Laurie B Rentals, also based in Lagos. They were to handle the tents, canopies, tables, chairs and food to be consumed by the high-class guests expected at the event. The hospitality outfit had to roll in a whole freezer truck all the way from Lagos, full of all kinds of drinks, from juices to wines. Ade Bendel shelled out a kingly sum of N60 million for that aspect alone. Laurie B Rentals no doubt hit the jackpot that day.

Being a lover of cars, as at 2000, his garage was stocked with the best of Rolls Royces, Jaguars, Lexus jeeps.⬇⬇

Lincoln Navigators, Cherokee jeeps, Mercedes Benz and Nissan Pathfinders. And whenever he moved around town, he did so in a convoy of at least seven cars. He was particularly in love with a metallic-grey 1999 Jaguar.

His own personal security was made up of battle-ready men from the Rapid Response Squad (RRS), which ironically, was an anti-crime agency owned by the Lagos state government. Oh yes, he was that flamboyant. He was even said to have given a car gift worth an estimated N3 million naira to an old friend of his whom he stumbled into while he went to buy a Mercedes Benz of N11 million for himself.

However, a time came for his sun to set, and in September 2000 after President Olusegun Obasanjo declared war on all 419ers (fraudsters and advance fee fraud scammers); he was arrested by the International Police (INTERPOL) and slammed behind bars at the Ikoyi Prison, Lagos where he chilled off in cell. Later, he was whisked to Abuja.

According to Naijaarchives, he was arrested due to the relentless petitions filed to the presidency by foreigners, particularly American businessmen who had gotten more than a bountiful dose of Ade Bendel's bitter pills. As at 2000, Americans had lost about $10 billion to Nigerian con artists like Ade Bendel and the US government was not taking the issue lightly with Aso Rock.




Before his arrest, he had just successfully 'washed and dried' a retired military officer of a princely sum of N14 million; he was dragged to court which ordered that he be remanded in jail but he agreed to refund the money to the officer. After many years of disturbing the peace of the society and escaping numerous times, the long arm of the law caught up with him and in December, 2003, a high court sitting in Ikeja, Lagos sentenced him to six years imprisonment.
The judge, Justice Mufutau Olokooba who described Ade Bendel as an embarrassment to the nation had said that the penalty was not only meant to punish him but to deter the younger generation from imitating such acts. If one were to judge on the current prevalence of the trend, the conclusion would be that the penalty was either too light, or the young ones simply refused to be deterred.

He eventually served out his term at the Kirikiri maximum prison where he was locked up in a private cell at block 2, and according to Abiyamo, while in prison, he was never far from a copy of the Holy Bible and claimed that he was visited by a spirit from high above and that he was becoming a 'born-again' Christian.

He was also reported to have run a small 'church' inside the prison where he spread the gospel to other inmates and was even said to have become a sudden philanthropist feeding his other inmates. Unconfirmed stories had earlier stated that in 2002 before his final arrest, he had told his friends that he was leaving the business for good since the Holy Spirit has 'arrested' him after attending a church service.

As if to prove himself genuine, upon his release, he went ahead to organize various religious crusades with Nigerian entertainers like Dbanj where he preached to those who cared enough to listen to his brand of the gospel. In his first major crusade on the 24th of March, 2008 at the Eleko Beach in Lagos, he narrated how he met God while in prison. He declared that he was now a pastor and how old things were now passed away. It was rumored that some people had even shed tears at his 'testimonies' of conversion at Terra Kulture where he held a press conference. Let's call him lucky, because unlike many others, he did get a second chance to change.

After his publicly displayed change, it was therefore a surprise to many when in 2013, Ade Bendel was declared wanted by the Economic and Financial Crimes Commission (EFCC) in a public notice signed by the EFCC spokesman, Wilson Uwujaren. The case concerned was that of criminal conspiracy and obtaining the sum of $7,855,500 and N3,000,000 from a Nigerian while serving a jail term at the Kirikiri maximum security prison, Lagos.
---