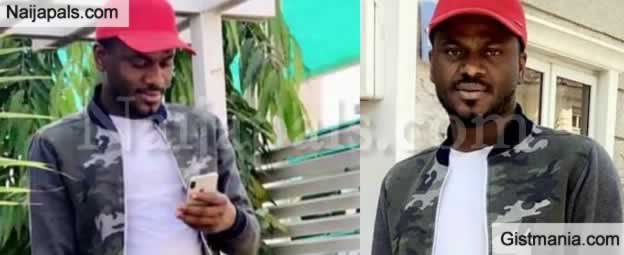 Segun Akintola, the older brother of alleged rapist and furniture seller, Michael Asiwaju, who committed suicide over a week ago says the family only found out about death when the saw it in the newspaper.

According to Akintola, a friend called his attention to the news report in Punch Newspaper, after which he alerted the rest of the family.

In an interview with Punch, Akintola said, "I was at home when a friend called me and drew my attention to a publication in Saturday PUNCH. He said my brother was reported to have killed himself and that his picture was on the paper. I rushed to the bus stop to get the paper. After reading it, I went to inform our family members.

When I called his (Asiwaju's) line, a policeman picked the call. He asked me to come to the State Criminal Investigation and Intelligence Department in Panti. On getting there, the policeman said my brother's corpse had been deposited in the morgue. He took me and some family members to the morgue to check the corpse."

Asiwaju's brother also revealed that the deceased's real name was Dare Akintola stating that he only adopted Asiwaju from the name of his furniture company but could not explain how he came about Michael.

Speaking further on the alleged death of their mother, Akintola said the aged woman is alive and healthy but had not been informed of Asiwaju's death.

He said of his late brother, "We saw each other last June at Alaba Market. He said he would soon go back to Abuja. He told me he had a house around Lekki but I did not know the place. He was running the Asiwaju Royal Furniture at Alaba before he travelled abroad. I also had a furniture shop in Alaba. His name is Dare Akintola. Asiwaju is his company's name but I didn't know where he got Michael from. He was 33 years old and he had a 10-year-old son.

When I read what he wrote on Twitter, I was shocked. I was surprised he could be writing all those things. Our mother is alive, but she is sick. He was not a troublesome person. His only problem was that he hardly came home. The last time he saw mum was about five years ago. They only spoke on the phone and he sent money to her often. We are afraid to inform her about his death"

Recall that Asiwaju had been accused of rape by a number of women via social media platform, Twitter causing him to post revenge porn and later take his own life by drinking an insecticide at a hotel in Festac, Lagos.
Problem with this article? Please contact us
---