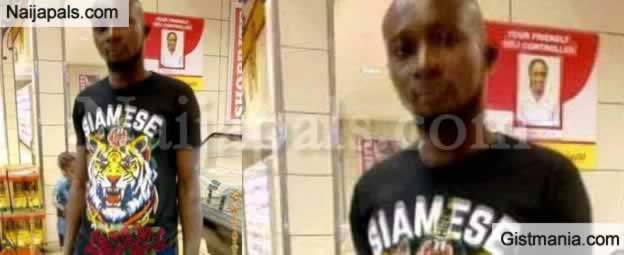 A Nigerian Lady in Germany is Mourning the death of her younger Brother... He was reportedly hit with his apprentice as they returned from work on Saturday, February 9, 2019.
His Apprentice died on the spot and the people who hit them took him to Hospital but took off once they were told he was dead on arrival...
His older sister Hadi Hadi is Mourning him on facebook...

She wrote...


Quote

''nnalillahi wainnaileirunrajihun.My heart is broken

My brother and his Apprentice was crush by APC campaign Vehicle at Maryland last night. Both of them are Dead.hmmmmm

Mohammed(Mamilo), If tears could build a staircase
and memories make a lane, I'd walk straight up to
heaven and bring you back again.

Mohammed Living without you is the hardest part of all.
You did so many things for us
Your heart was so kind and true
And When we needed someone
We could always count on you



Quote
"I Remember back in those days that we had no Food to eat"
Mohammed, you always provide for us and when your friends have nothing to eat, Mohammed, you give them your Food so that they don't go hungry and You go sleeping on an Empty stomach.
Mohammed your kind of person is always rare to find.
Mohammed (mamilo)....

Your Gentle soul ascended to heaven, leaving behind a lot of pain and anger. We say goodbye to a Brother, father and a wonderful friend....Mohammed (mamilo).

Sun Oorun daradara''


He was buried the next day according to Muslim rites and his whole family including aged parents are shocked and traumatised...
Problem with this article? Please contact us
---