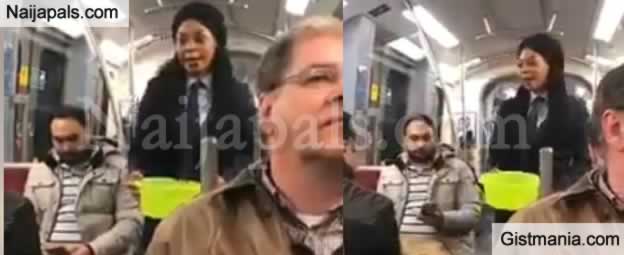 This is quite shameful. Africa is in the news again after a Ghanaian woman was seen begging on a train in Germany for a church project. According to the woman, she said they are building a church for Jesus Christ to come and live in Ghana.


She said there are too many problems in the West African country such as hunger, that's why they are raising 100 million dollars to build the church for Jesus to come and solve their problems.
This is coming weeks after a Nigerian woman was spotted begging on the streets of Canada.


Watch the video below.

---