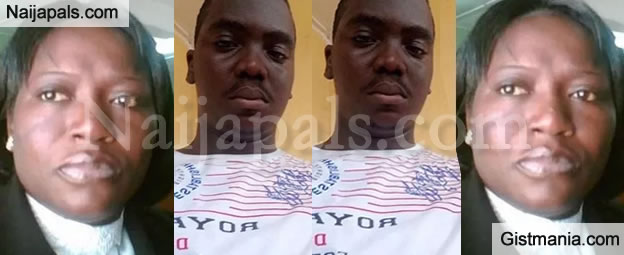 A Nigerian singer named Timi Bae has taken to IG to call out an RCCG pastor whom he claimed assaulted and tried to defraud him.

According to Blaz RCCG need to be wary of the kind of people they make pastors as a lot of the are destroying the church's name.

The singer went on to say that the lady in question, is his former landlady giving her name as Pastor Tega Peace Odudu. He further disclosed that she pastors the Arid LagosParish Province R11 and is also a barrister.

Baze claimed the woman assaulted him and went on to provide photos of injuries she inflicted on him as well as vidos.

He finished his post by praying that the woman is stopped before she eventually murders someone adding that lawyers should not be thugs instead, decent humans.

He wrote;

Dear Redeemed Christian Church Of God , Please Investigate People Before You Make Them Pastors . There are a bunch of people destroying your churches name and making a mockery of what Christianity should be and are pastors in your church .



God Help Young People Being Oppressed In This Country , I decided to share this video to ensure that people who perform heartless , unjust and wicked acts and hide under the cloud of Religion and social status do not go Scott free.
The woman who appears in this video is my former landlady , Pastor Tega Peace Odudu : An Area Pastor Of The Redeem Christian Church Of God , Arida Lagos Parish Province R11, Parish Region LA37 and A Barrister Of The Nigerian Court Of Law.
Please Swipe Left for The Full Story .

I truly pray this woman is stopped before she one day kills somebody .
Lawyers Should Be Decent People Not Thugs.
Pastors Should Be Christ Like Not Oppressors Of Fellow Christians .[/i][/b]
---