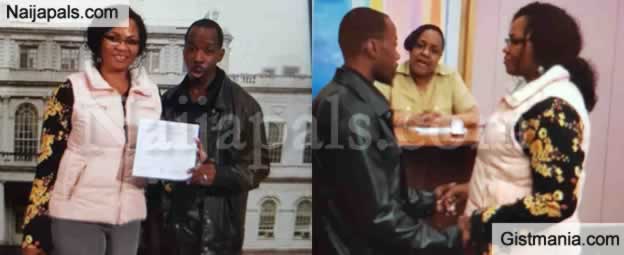 More shocking revelations have emerged about the imbroglio rocking the marriage of popular Abuja-based pastor Joshua Iginla and his estranged wife, Yemisi.

Iginla is the General Overseer of Champions Royal Assembly headquartered in Abuja.

Recall that two weeks ago, Pastor Iginla came out publicly to announce that his marriage to Yemisi was over after he confessed to committing adultery and having a child outside wedlock. He also alleged that she committed adultery and also had a child for another man while they were still married, an allegation she has since denied and insists that all the three children she has belongs to him.




Pastor Iginla fathered a child with a South African prophetess named Stella Bambilanga while married to Yemisi. Rumor has it that he allegedly got married to Stella on October 2nd 2014, had a daughter named Reina and is allegedly expecting a second child with Stella.

See more photos from the alleged civil union of the estranged wife, Yemisi and her new man


Problem with this article? Please contact us
---