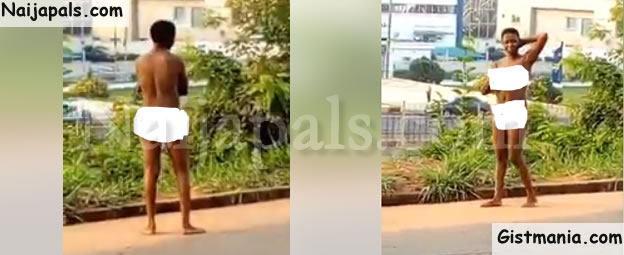 Residents of Awka, the capital city of Anambra state, were left shocked after a young lady reportedly ran mad and went totally naked in public earlier today.

According to some witnesses who couldn't vividly give an account of what happened to the 'troubled' lady, it was gathered that she was dropped off by a car at Regina road in the metropolis before starting her displays in public moments after.



A viral video posted online shows the moment the lady displayed some mental signs while totally naked on the street as residents who tried to identify her claimed that her phone and bag were collected from her.



The footage was shared online in a bid to help locate her family/relatives or anyone who knows her.


Problem with this article? Please contact us
---