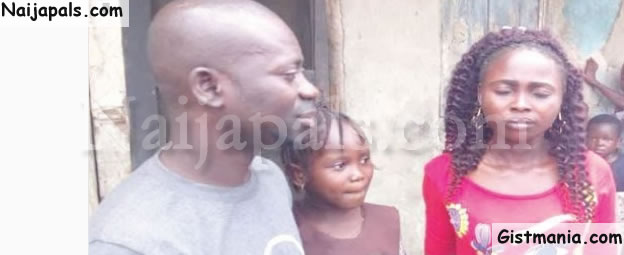 The Father Of Sapele Young Girl, Success Whose School fees Video" Went Viral has confessed that Success Was almost Aborted.

Success' father, Godwin Adegor, is a commercial motorcyclist, popularly known as okada rider, while her mum sells recharge cards and raw eggs. They have two other children, Gift and Marvelous who are in Junior Secondary School. .

Adegor said Success was born with signs of greatness in her. According to him, his wife once contemplated aborting her when she became pregnant of her and even took a poisonous substance to get rid of her.




"I knew she would be a great child. That was why I gave her the name Success. We received many favours on the day she was given birth to. Let me tell you a short story about Success. .

After our second child, my wife said she didn't want to give birth to another child.
When she was pregnant with Success, she decided to drink 'Angle 90' (a poisonous substance). She said she wanted to die. I convinced her that rather than kill yourself, have the baby so that you could sell it for N500,000. But she said she wouldn't sell her baby.

"On the day Success was born, somebody that had owed me N100,000 paid the debt. Money was just coming from different areas. As we were receiving the goodwill, I told my wife that if we had terminated the pregnancy, would these favours have come to us? It was because of the goodwill that has always followed her that made me named name Success.

She has been receiving blessings from every corner since she was born.
Problem with this article? Please contact us
---