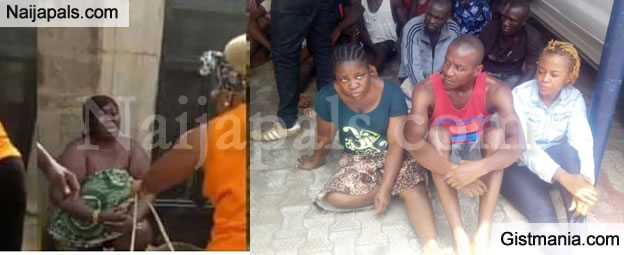 Remember viral video on social media of a woman who was disgraced and Flogged Mercilessly After Being Caught In Married Man's House.

It was gathered that the Man, his wife, Ifeanyi Azota, Azotani Toochukwu and their family friend Ogochukwu Nwankwo have been sentenced to prison for assaulting a woman , okafor Ogochukwu at Ezimezi village in Amawbia Anambra state.

The husband bagged 16 months imprisonment with a fine of N200,000, the wife and her friend bagged 9 years imprisonment each, conspiracy, blackmail, deprivation of liberty and assault occasioning harm.


---