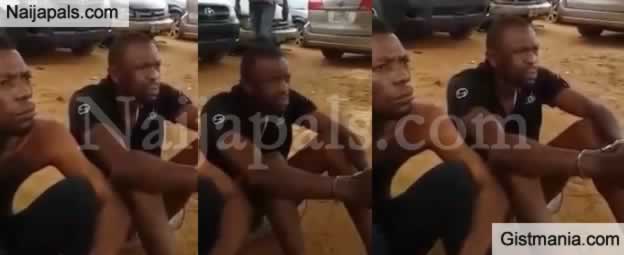 After being implicated by some notorious armed robbers, two prison officers have been arrested in Imo state. A notorious armed robber and kidnapper yesterday confessed to the police in Imo state how his gang led by a man identified as Ability abducted and killed their victims.

The suspect also revealed how some prison warders in the state supplied them with deadly guns to carry out their operations.

The police officers who are still conducting an investigation on the case, have now arrested the two prison warders for supplying guns and ammunition to the dreaded gang leader, 'Ability'.




The prison officials confessed to the police in a video posted online, how they supplied weapons to the kidnap gang leader to use for his operations and claimed they didn't inquire what he (Ability) wanted to use them for.

It was gathered that the officials knew the gang leader during his time in the prison and did business with him after his release.

The investigation into the matter is ongoing.


Watch the video below:
---