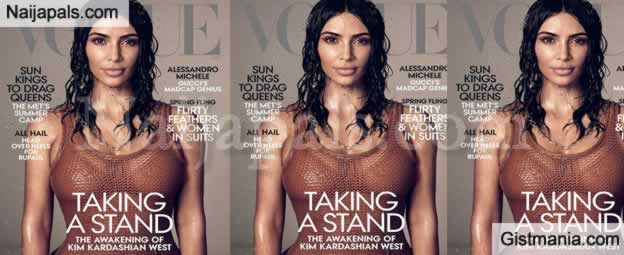 In this May issue, the beauty mogul talks coping with Kanye West's bipolar disorder, that famous meeting at Trump's White House and preparing to take the bar in 2022.
Unveiled on Wednesday, the 38-year-old reality star is photographed with water pouring over her head as she wears a sheer mesh top, underneath reads the tag line 'Taking a stand'.

It's been five years since Kim's highly controversial wedding issue with the fashion bible where she graced the cover in her wedding gown while cozying up to her soon-to-be husband Kanye West in 2014.


---