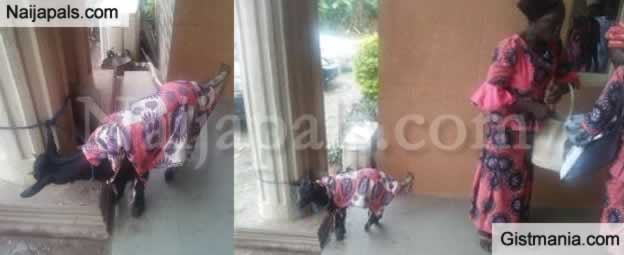 A domestic animal had a rare opportunity of attending a social gathering with a family rocking native outfits with them. A goat was seen dressed in matching Ankara outfit at a wedding event yesterday.

People were surprised by the funny matching outfit as they took photos.

It appears the animal was to be given as a gift to the celebrant of an event. The pictures have been creating much humour online.


---