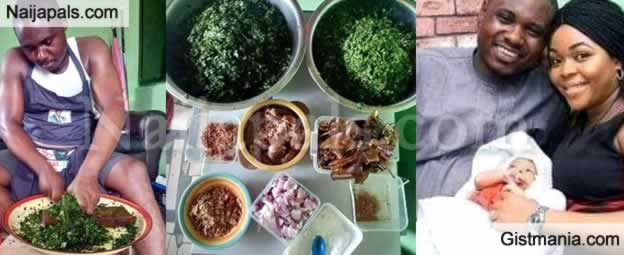 Man Shares Photos Cooking For His Wife Who Recently Put To Birth.

"I Cook for my Wife, and am proud of it, I owe no one any apology. Any man who cant cook for his wife some times is not really a husband material" - AFRICAN MAN. Says.

I dont know why this is funny to me? Does he expect a woman who just gave birth to come home and cook for him?


---