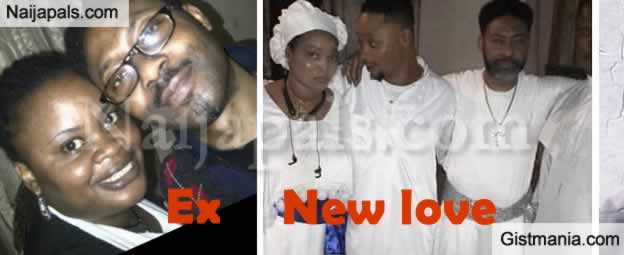 Gospel singer,Busola Oke popularly known as Eleyele finds love again.

According to a reliable source gospel singer Busola Oke finally finds love again after her divorce with her husband.

Meet Mr Femi Adepoju who was an adviser to one politician in ondo state,it was said that the gospel singer and Mr femi met when he signed her to his record label.

Mr Femi Adepoju is said to be married to one mrs Ibilola Adepoju and they have been married for 11years.


Adepoju with his soon-to-be ex-wife

Adepoju with Busola Oke

Trouble started when Mr Adepoju starts sleeeping out all in the name of working on all album with Busola Oke,it was also gathered that Busola Oke and her kids will make video in Mr Adepoju's car and post it on Instagram,it was said that after the wife saw all this and couldn't take it,she left the marriage,as it is now Mr Adepoju and Busola Oke now attends the same church(Mr Adepoju's wife picture is attached up there.
Congrats to Eleyele crooner
Problem with this article? Please contact us
---