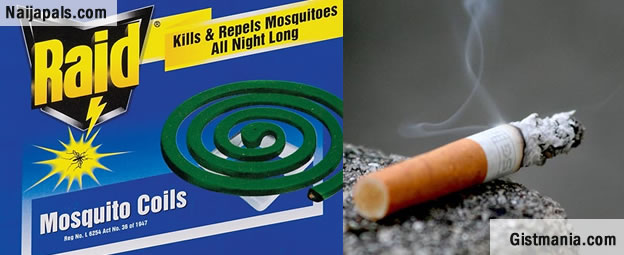 Although it might appear to us that air pollution takes place only outside our residence, this is not the actual fact. The truth is that more often than not, the air within our residence is more polluted as compared to the air outside. It is possible for the air inside our home to be polluted by formaldehyde, lead, fire-retardants, mold, mildew, allergens, and so on and so forth. Polluted air within our residence can lead to asthma as well as a number of other conditions.

However, it is possible to purify the air indoors in a number of ways and in the following paragraphs, we have mentioned some authentic ways of doing that.

1. Smoke cigarettes outside
It is a proven fact that the smoke excelled from a cigarette consists of over 4,000 different chemical substances. Moreover, passive smokers can also be influenced by the harmful effects of smoking to a great extent. As a result, the best option is to stop smoking inside the room. In case it is not possible for any person to control his urge for smoking, he must do it outside.




2. Increase ventilation
It is possible to reduce the levels of moisture inside the residence by making arrangements for proper air circulation. However, this does not imply that you need to open all the windows and allow the polluted air from outside to enter your room. Instead, make it a point to set up trickle vents, which will help to circulate the air which you breathe inside your residence. Another way to purify the air within your room will be to make use of exhaust fans, which help to carry the contaminants outside. At present, you will come across several air-conditioners on the market as well that serve as air purifiers and are responsible for getting rid of allergens moving inside the home. For this, you can go for a portable air conditioner featuring an air ionizer, which can help to improve the quality of air significantly. Also, a portable air conditioning unit will not take a large space in the room and the installation process is not complicated either. Moreover, these are less expensive as compared to the regular AC units out there.

3. Houseplants
A study conducted by NASA revealed the fact that houseplants can rejuvenate and purify the air within our residences and also protect us from any side effects related to toxic substances such as formaldehyde, ammonia, and benzene. In fact, houseplants will be the most effective way to counter the effects of pollution indoors, especially if you have any family member struggling from respiratory issues.





4. Keep the flooring fresh
It is possible for allergens and chemical substances to gather household contaminants over time. It will be possible to minimize the concentration of lead in your home by using a vacuum cleaner along with a HEPA filter. This will also allow you to eliminate any pollutant such as pet dander, pollen, and dust mites. Try to invest your money on a vacuum cleaner featuring strong suction abilities, a HEPA filter as well as rotating brushes. Vacuum the same area several times, particularly those where the traffic is the highest. Do not neglect the carpet edges, the walls, as well as the furniture where dust can accumulate. Use the vacuum cleaner at least twice every week to get the best results and also clean the filter regularly.

It requires perseverance as well as diligence to maintain the purity of air inside your residence. After going through these above-mentioned guidelines, you should now be able to do the task on your own. However, in case you face any problem, use the services of any home cleaning company who are equipped with the necessary experience as well as equipment to get the job done impeccably.


---