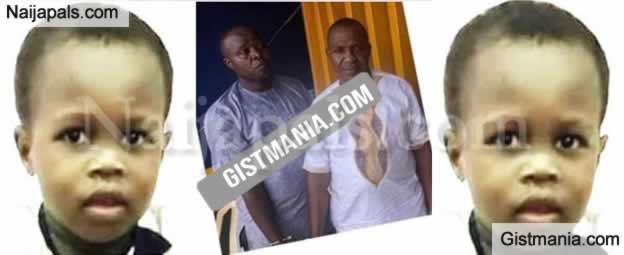 Two Suspects have been arrested for Kidnapping a toddler identified as Esther Ojo, during a Mountain of Fire Church program in Lagos.

The 2 years old Baby, who was rescued by police detectives, was kidnapped at the MFM in Agege. The incident took place during the Church program around 12:30pm on the 24th of March, 2019, and the suspects demanded an undisclosed ransom from her parents and the Church. .




The police who gave their names as Nwaigbo Magnus, and Sixtus Osunwoke Egwim, said they were nabbed around 8 a.m. yesterday, while waiting to receive the ransom. .

Upon Interrogation, they gave up the location where 2 years old Esther Ojo was held in. The kid has already been re-united with her parents, Mr and Mrs James Oladipo Ojo.

---