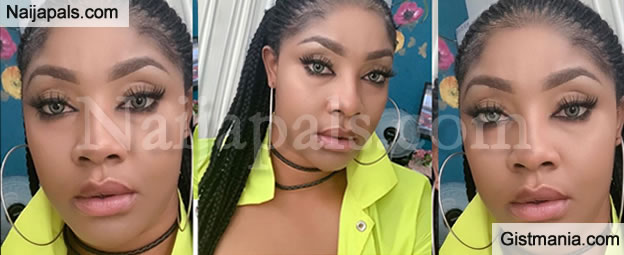 Some men need to stop age-shaming women !!Isn't old age supposed to show before ??

Nollywood Actress, Angela Okorie came under serious blast after she shared a picture of herself. According to her fan, he said the actress (Angela Okorie) is finally getting old.

But she immediately responded...

See his post;



Quote

Old age done finally show for your face oooo..



See her response;



Quote

Before Nko mugu, i be your mate? Na becos u go fall on top goat, come go get bear bear, u come feel say I be ur mate. If I hear one more word from u, I go send u slap. Better slap oooo.

No be slap from Island oooo, Slap from Aj city.




---