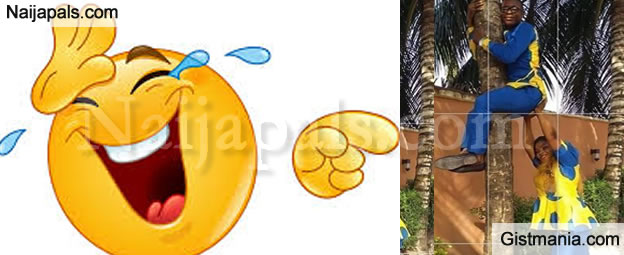 When you are drunk in love, you might find yourself doing some silly things you couldn't have done on a normal day.

This man decided to climb a tree in his pre-wedding picture and his wife supported him from the bottom.

The picture has been cracking people up on social media with many trying to unravel their identities.

Well, this isn't the most awkward pre-wedding picture the internet will see from Africa. Aside the picture pose, their lovely traditional outfits have caught the eyes of social media users.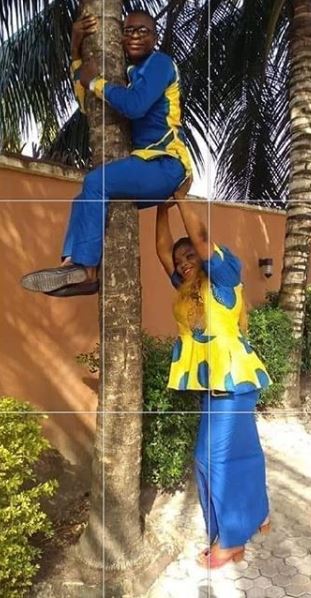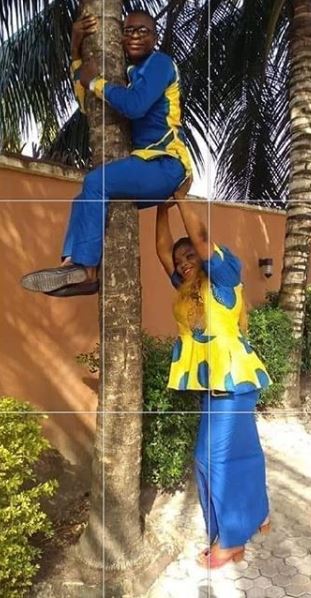 ---