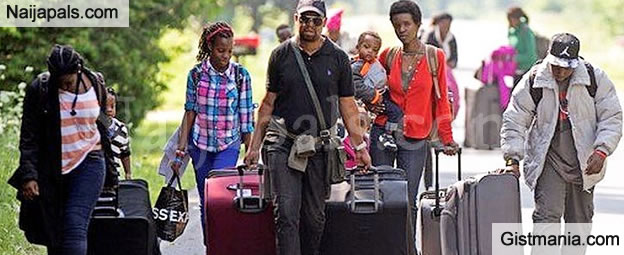 An estimated 29,723 Nigerian immigrants living in the United States overstayed their U.S. non-immigrant tourism/business (B1/B2) visas between October 1, 2017, and September 30, 2018, the US Department of Homeland Security has said.

In its new report, titled: "The fiscal Year 2018 Entry/Exit Overstay Report" it said these immigrants, who entered the United States legally, refused to leave the country after their visas expired.

According to the report, 195,785 Nigerians that were given visas into the US were expected to leave "within the above window." Of this number, Nigeria had 15.18 per cent rate of overstay and a Suspected 'In-Country Overstay' rate of 14.81 per cent.

The report also showed that Nigeria has no departure record for 29,004 immigrants; while only 719 travellers left the country after their visas expired.
Problem with this article? Please contact us
---